DEATSCHWERKS 415LPH Fuel Pump for Mustang 5.0L GT 2015-17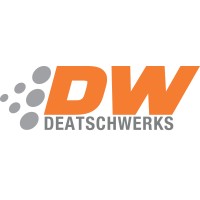 The DEATSCHWERKS Fuel Pump offers superior fuel delivery to your engine. 
Get improved flow capability at higher pressure thanks to the DeatschWerks 415 LPH In Tank Fuel Pump with Install Kit.
Features
415 LPH In-Tank Fuel Pump with Install Kit
Provides Superior Fuel Delivery to Engine
Compatible with Pump fuel, e85, and Race Fuels
Compact Manufacture with 46mm Diameter
Three-Year Manufacturer's Warranty
Expert-Level Installation Required
Sold as a Kit
Fits the 2015–2017 Ford Mustang GT and V6 Models
This in-tank fuel pump delivers an industry-leading flow of 415 LPH at 40 psi. It's compatible with regular petrol as well as e85 and race grade fuels.

The kit includes all the parts needed for expert installation on your Mustang's OE pump module, including the fuel hose, clamps, electrical harness, and filter. 
Vehicle Application
Ford Mustang 5.0L GT 2015, 2016, 2017
Ford Mustang 3.7L V6 2015, 2016, 2017
Ford F-150 V6 2009, 2010, 2011, 2012, 2013, 2014
Ford F-150 V8 2009, 2010, 2011, 2012, 2013, 2014
Ford F-150 2015, 2016, 2017, 2018
1. Store Orders General Information
All orders are subject to product availability. As U.K. stock of items increases, more and more products are available for delivery within 3 working days. However many items that we offer might only be available at the manufacturer and can take time to get in for you.
Wherever possible we aim to fulfil all orders within 15 working day's. In instances like this we will inform you and aim to keep you updated.
In extreme instances some products may be manufactured to order, in these instances delivery times can be over a month from the purchase date. We will contact you to let you know if this is the case before we place the order with the manufacturer.
In any case, please feel free to contact us for updates on your order once it is placed.
2. Services General Information
When booking services with us the booking date will reflect stock availability. In some cases we may require a deposit from you at the time of booking.